LOVE Your Listing Agent - Special 14-Day Listing Opportunity!
ALL WE NEED IS 2 WEEKS!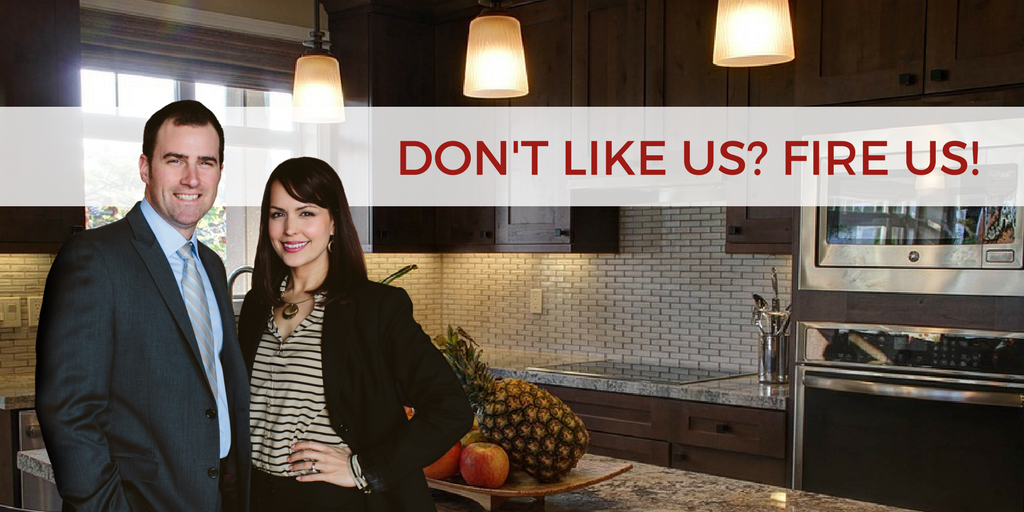 Are you thinking of listing your home, but hesitant to sign a long-term contract?
The typical listing agreement is a six month commitment. Though we think you'll LOVE working with us, we're excited to offer you a short-term, 14-DAY LISTING AGREEMENT opportunity!
Try us out - let us list your property for two weeks. If you do not accept an offer, OR you are not satisfied with our services after the first two weeks, FIRE US! There is no cost or obligation to cancel our agreement. We are that confident you'll love working with us!
OUR TWO-WEEK LISTING AGREEMENT INCLUDES:
1. Complimentary Professional Photography of your Listing.
Many agents simply snap a few photos of their listings, upload them to the MLS, and wait for a buyer to appear.
We at The Woodbeck Team have higher standards for marketing our listings. This includes professional photography of every listing. It's simple - professional photos garner more attention and interest, and help sell homes faster, for more money.
2. Prime Placement of your Listing on our Facebook Page.
Our Facebook advertising campaigns reach an organic and paid audience totaling an average of 10,000 potential buyers!

3. A Page on our Fully Integrated Website, Dedicated to Your Listing
By creating an entire page on our website dedicated to your listing, we are able to showcase it for you in a more polished, professional, detailed manner than the MLS, Zillow, etc., allow for.
4. A Team of Experienced Real Estate Experts
Harvard-trained negotiators. Full-time Realtors with a full-time Client Care Manager. Knowledge, advice, and tireless representation of your best interest, every step of the way.
Our 2016 Stats:

Are you Ready to LOVE Your Listing Agent?
Call: 248.514.1774
Email: [email protected]